Ingredients
For the pasta dough you need the ink from 4 cuttlefish, 500 g of flour and 4 eggs.
Mix the ingrediens together and kneat the dough very well. Cover with plastic film and place in the fridge for 30 min.
Next step : quarter the dough and roll it out with the pasta maschine level 1 four times. Lightly flour the dough so it doesn´t tear. Continue until you reach level 5.
Then use your Taglatelle plate to start your pasta production.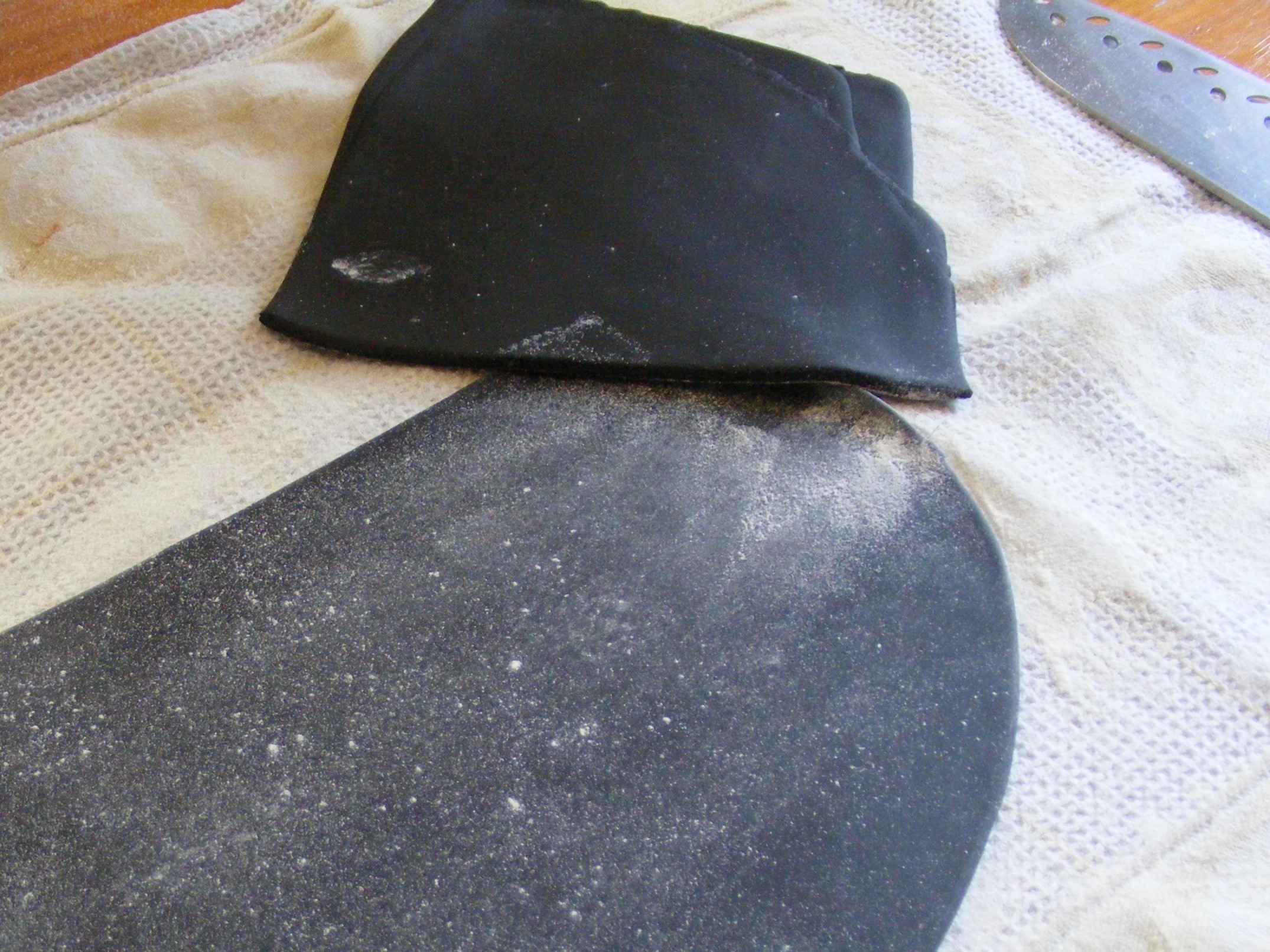 Leave them to dry on the pasta rack  for about one hour and  cook them in boiling salty water more or less 5 min.
Merken